Our Mission
To rescue and re-home Retrievers and find new, loving homes for them.
We have positioned Fetchin' Retrievers Rescue to partner with veterinarians, dog trainers, groomers, and other rescue groups as a resource for these professionals and organizations if they encounter dogs in need. We are primarily focused on the following types of Retrievers: Golden Retrievers, Labrador Retrievers, Flat Coated Retrievers, Curly Coated Retrievers, Duck Tolling Retrievers, Chesapeake Bay Retrievers and Retriever mixes.
Fetchin' Retrievers Rescue only operates in the following areas in Southern California: Los Angeles, Orange, and San Diego Counties.
COVID 19 Protocols: Home visits will be conducted virtually via video conference and adoption meetings will be conducted outside.
So Many Ways to Help Retrievers
The Fetchin' Retrievers Rescue is run entirely by volunteers.
Your contribution will help us whether you foster, adopt, donate, or volunteer!  Fetchin' Retrievers Rescue will take the very young to the very old, the very sick to the unwanted. Every dog is an individual and will be placed in a home that meets their needs and where their individuality can thrive.
Meet Ellen - our only remaining puppy available for adoption!
This is Ellen. She is one of our eight adorable puppies born on April 18, 2022. Their Mom is a chocolate Lab, their Dad is a Dalmation. Our best guess is that they will grow to 50 - 70lbs. Ellen is fully up to date with her vaccinations and is ready to continue her learning and loving with her new family. Check out more about her here.
Spotlight on Sunny
Got Questions?
Sunny is a one year old retriever mix who was rescued as skin and bones. After some TLC with her foster family and foster canine siblings she is ready for her forever family.  So you can get to know her better we asked Sunny some questions:
Q: What is your favorite activity? A: Walking, running and playing with my canine foster sister Maggie!
Q: What would you say is your favorite word? A: Sit, because I know I will be getting a treat. I also like to hear my name and I will run to whoever says it.
Q: What sound or noise do you love? A: The door opening for a treat.
Q: What is your favorite place to visit? A: Outdoors, going for a walk, but also the couch/pillow and laying by my canine foster sister.
Q: If you had a superpower, what would it be? A: To make everyone as happy as me.
Q: If you had a job, what would it be? A: I love to make sure my chew toys are chewed. I also like to garden. I am excellent at digging holes for our plants and pulling up weeds. My most serious job is to hang out with my people doing whatever they are doing.
Q: Where do you like to sleep? A: I am not a lone sleeper. I sleep anywhere in the room with my foster Dad or my foster canine siblings.
Q: Do you have any games you like to play? A: My favorite game is anything with Maggie. I also like "catch me if you can" and "Surprise! look what I brought you from the yard!"
So Many Reasons to Make a Donation!
In Memoriam
Not sure what to do when someone loses a beloved pet and you can't find the right words or card or gift to express your condolences? Leave it to us! Or what if you are hoping to honor the memory of a pet lover in your life? Consider making a donation in that person's name so that we can continue the expensive work of helping dogs in need. Sometimes these are dogs nobody seems to want at first, but thats where we come in. Help us help those dogs!
Want to honor someone who has touched your life?
Maybe you haven't been able to find the right way to express your thanks or maybe you know someone who has gone above and beyond for their pet, or yours! Make a donation in their name and help us help more dogs.
Celebrate a birthday or anniversary or another special occasion?
So many of us don't need another candle or a pair of leggings! If you are struggling to find a way to celebrate a special person's day consider making a donation to us so that we can pull another dog from the shelter, or rescue a senior dog that was surrendered by his/her owner, or to simply help us save more dogs and give them the life they deserve.
Make a donation to FRR on behalf of a loved one, a loved pet or in honor of them. When you make your gift to FRR of $20 or more and we will send them a beautiful personalized hand written card on your behalf. Click here for more information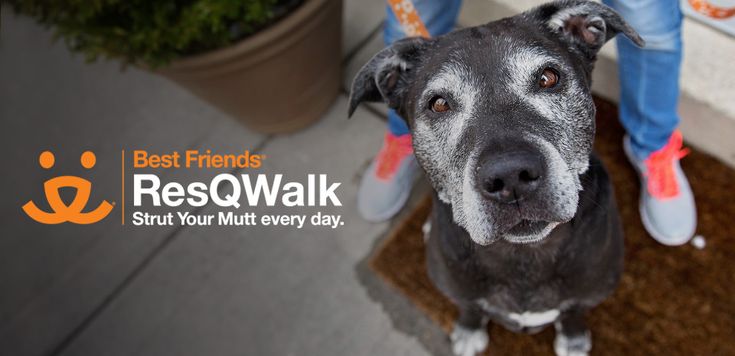 Walk for the Dogs with ResQWalk!
Download the Best Friends Animal Society's free mobile app called ResQWalk to help raise money for Fetchin' Retrievers Rescue while staying fit! ResQWalk tracks any activity that can be measured by GPS. Whether you walk, run, or have another activity you enjoy that is less than 14 miles per hour, you can participate. To start, download the ResQwalk app on your mobile device, sign up, and then select Fetchin' Retrievers Rescue as your rescue of choice.  Then start the app at the beginning of your walk, run, or activity. Throughout the year, we will receive donations based on participation levels.
Newsletter Sign-Up
Keep up with the rescue by signing up to receive our newsletter!
We are proud to be a partner with the below organizations and we are committed to being a transparent non-profit.